Stock Galvanized Angle Ring Flanges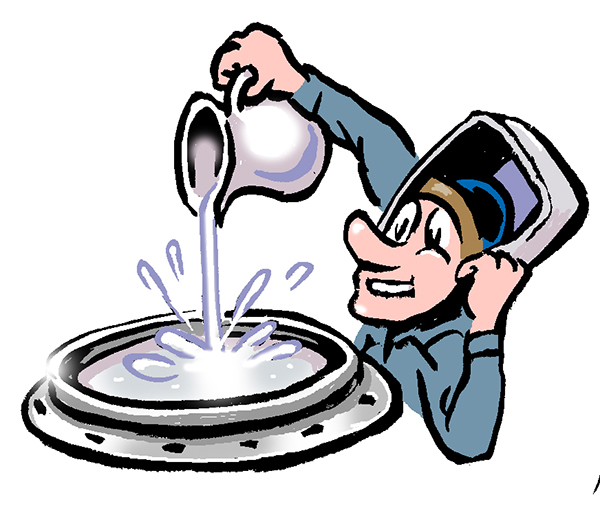 Midwest Metal Products carries a large inventory of stock, hot dipped galvanized angle rings readily available for shipment. We can supply galvanized angle rings to match any other competitor's specification.
Hot dip galvanizing is a process where the angle ring is dipped in a molten bath of zinc which is at a temperature of 860 degrees fahrenheit.  The resulting coating is extremely durable and resistant to corrosion due to water or exposure to caustic environments.  The specification of our galvanized coating is ASTM A123 which requires a minimum thickness of 3.9 mil of zinc coating.
Below is a microscopic photograph showing the thickness differences for all the different zinc coatings.  To learn more about the difference types of zinc coatings, click HERE.