Stock Carbon Steel Angle Ring Flanges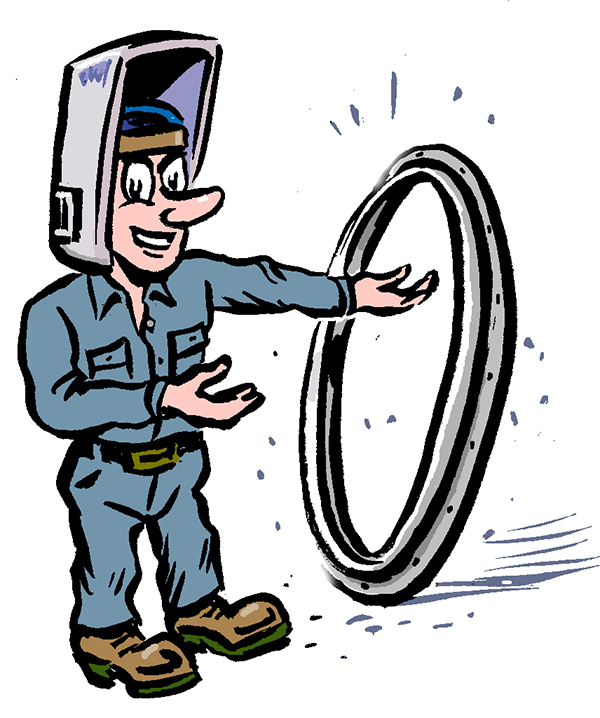 Midwest Metal Products makes more carbon steel (A36) stock angle rings than any other company in the world.  For over thirty years we have helped companies that use stock angle rings enjoy a better profit margin, better customer service and a better quality ring.
Over the years, there have been a variety of "stock" specs that have been developed by different companies throughout the country. Since there is no governing body defining what a stock ring should measure, these specs vary in different areas of the country. Midwest Metal Products can match all of our competitor's patterns, material sizes, diameters and punch patterns and ship them immediately.
We can supply you with rings that best fit your specific ductwork.  For example, when fitting a ring in a piece of single longitudinal pipe (aka blowpipe) we might suggest that you use a spec which measures 1/8″ over the nominal size since the weld on the seam isn't very large.  If your job requires spiral pipe, we might suggest you use a ring which measure 3/16″ over the nominal diameter since the seam on spiral pipe wraps all the way around the circumference, requiring a little more room than a blowpipe style ring can offer.  No matter what your needs, our knowledgable staff can make recommendations that will make your job easier.
Contact Midwest Metal Products today to find out how we can help you have more options and become more profitable.