Stock Electro-Plated Angle Ring Flanges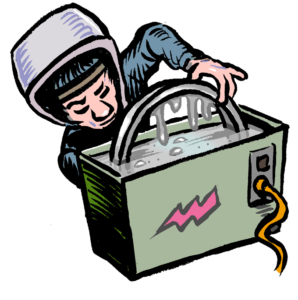 We have stock electro plated stock rings and can also get any custom rings electro plated.  Electroplating is a process of applying zinc and clear chromate to the surface of the steel to help with corrosion protection.  The spec that our electroplating adheres to is ASTM B633 type iii.  The thickness of this coating is .0002″.
Electro plated rings are a nice option to priming angle rings in house and it also prevents carbon steel from rusting.  Please call us with any questions about our electro-plated rings.
Below is a microscopic photograph showing the thickness differences for all the different zinc coatings.  The durability and protection offered by each coating is determined by the thickness of the zinc.