Stock Aluminum Angle Ring Flanges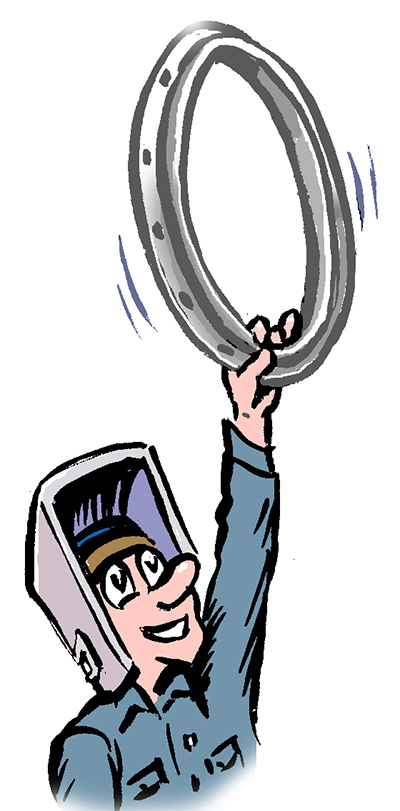 Midwest Metal Products makes more aluminum stock angle rings than any other company in the world.  For over thirty years we have helped companies that use stock aluminum angle rings enjoy a better profit margin, better customer service and a better quality ring.
Aside from being able to ship out your order of stock rings nearly immediately, we are also able to produce stock rings which match up to any of our competitors stock specs.  Over the years, there have been a variety of "stock" specs that have been developed by different companies throughout the country.  Since there is no governing body defining what a stock ring should measure, these specs have been accepted in geographic pockets.  Midwest can match all of our competitors patterns, the material size, the diameter and the punch pattern.  This means if you prefer to continue to use a stock ring from your previous supplier because you have standardized on it or because you're matching up to existing duct work, we can accommodate.
Because Midwest Metal Products has over a dozen "stock" Angle Ring specifications, we can supply you with rings which fit your duct work better.  For example, when putting a ring on a piece of single, longitudinal pipe (aka: blow pipe) we might suggest that you use a spec which measure 1/8″ over the nominal size since the weld on the seam isn't very large.  When mounting an angle rings on a piece of spiral pipe, we might suggest that you use a ring which measures 3/16″ over the nominal diameter since the since the seam on a piece of spiral pipe wraps all the way around the pipe and requires a little more room than a blow pipe style ring can offer.
Contact Midwest Metal Products to find out how we can help you be more profitable and have more options.